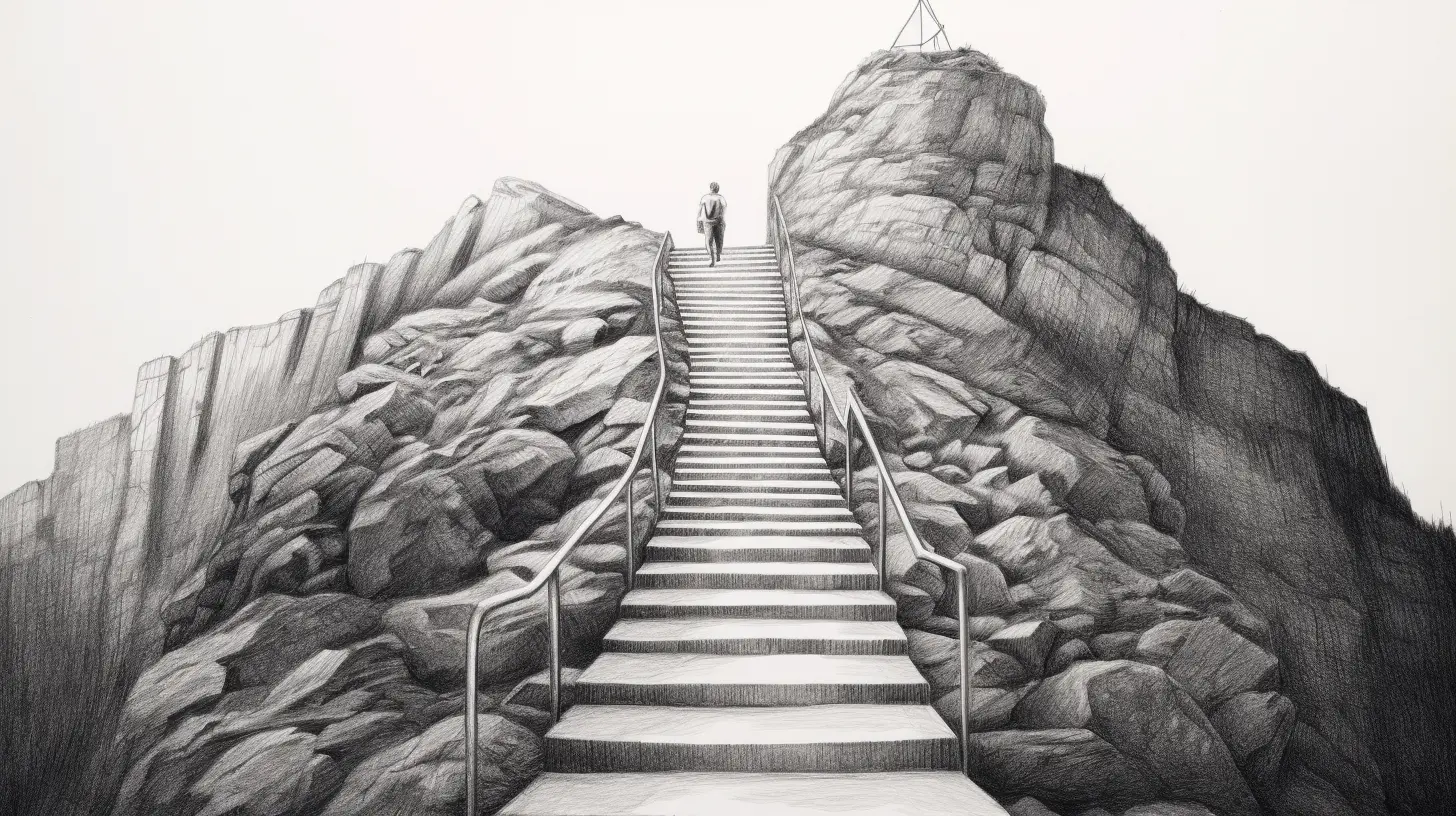 Articles similar to this one:
In today's digital age, having a strong online presence is crucial for any businesses to thrive. A well-made website design does not only serve as a very powerful marketing tool, but also has the potential to generate a significant return on investment (ROI). However, simply having a website is not enough. In order to truly unlock its potential, businesses must ensure that their websites are optimised for speed, accessibility, user experience, that they are user-friendly and fully aligned with their goals. This is where a tailor-made website design, Website Audits and Discovery Sessions come into play ensuring getting the website right. By conducting thorough website audits and making necessary improvements, businesses can position their websites as effective marketing tools that deliver tangible results.
In this article, I'll delve into the importance of Website Audits and Discovery Sessions, discuss how getting the website right is a key factor in achieving success in the online world. I'll then take a brief look at what steps are necessary to ensure your investment into the new website (whether it's your time or money spent on building the website) is put to great use, and how here at Borders Websites we have perfected our processes to ensure that every website we produce achieves great success!
The Impact of Website Performance on ROI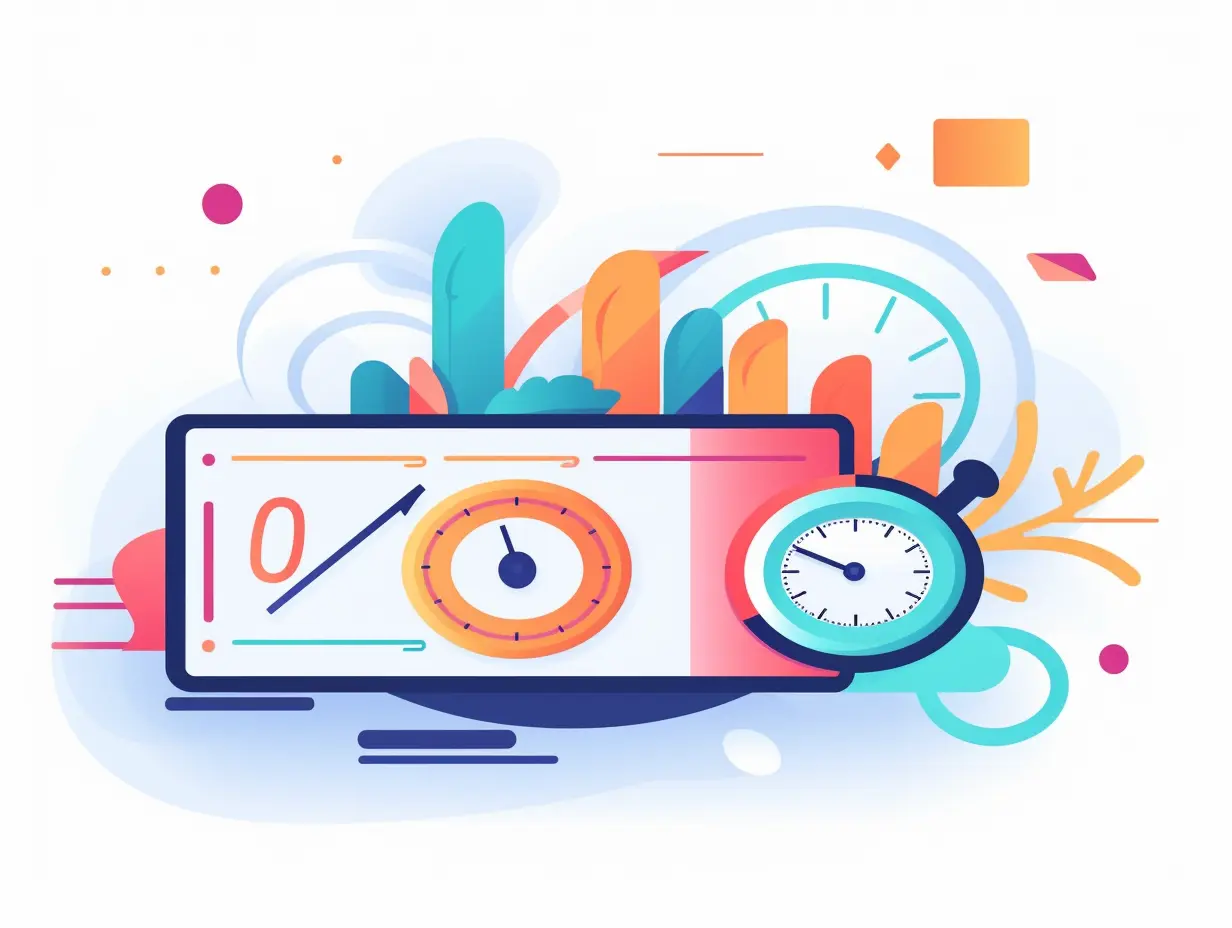 A poorly performing website can have detrimental effects on a business's Return on Investment (ROI). At Borders Websites, we are firm believers that every website is an investment. Think about it for a second… When a business owner commissions a new website, it's an investment into their business – the money for this comes out of a marketing budget and the website becomes this new tool in the business's marketing arsenal, that needs to bring in more clients – just like creating a new advert on the radio or in the papers. So any web design / web development agency that creates a website, passes the finished product to the client, shakes their hand and sends the invoice never to be heard from again is not treating it that way. This is how we differ at Borders Websites – all of the projects we undertake have an underlying analysis into the target audience and are made with that target audience in mind, to ensure it we reach the highest potential of sales for our clients – the best return on investment.
The truth is, when visitors encounter slow loading times, broken links, or a confusing navigation structure, they are more likely to leave the site and buy somewhere else. Be honest, when was the last time you saw a website that wasn't working, did you persevere and ordered from that site or did you go somewhere else? This "make and forget" website building approach not only results in lost sales but also damages the overall user experience. Additionally, any website downtime can significantly impact a business's revenue by causing missed opportunities and frustrating potential customers. I know! It's a lot to think about, but it all matters, and it all adds up which is why it's best to leave website building to the experts if you want to make sure it's done right.
So how do we find out how our website is performing? Well… To accurately measure the ROI of a website, it is crucial to monitor website visitors and track conversions. By analysing user behavior using various methods of tracking, businesses can gain valuable insights into how their website is performing, identify areas for improvement, and make data-driven decisions to optimise their ROI. Think about it for a second, do you know how many people access your eCommerce store vs how many sales you get? Have you tracked the typical customer journey and can you tell how many customers complete each step and when you lose sales? Is it at the point of adding a product to the basket? Is it at the point of checking out? Payment? Or is it because customers cannot even find the product they are looking for? If your website conversion tracking is setup by experts in the field who have completed this journey many times – usually we are able to tell within a few hundred customer visits on best approaches to improve the customer experience and ultimately increase your sales.
The Role of SEO in Website Design Success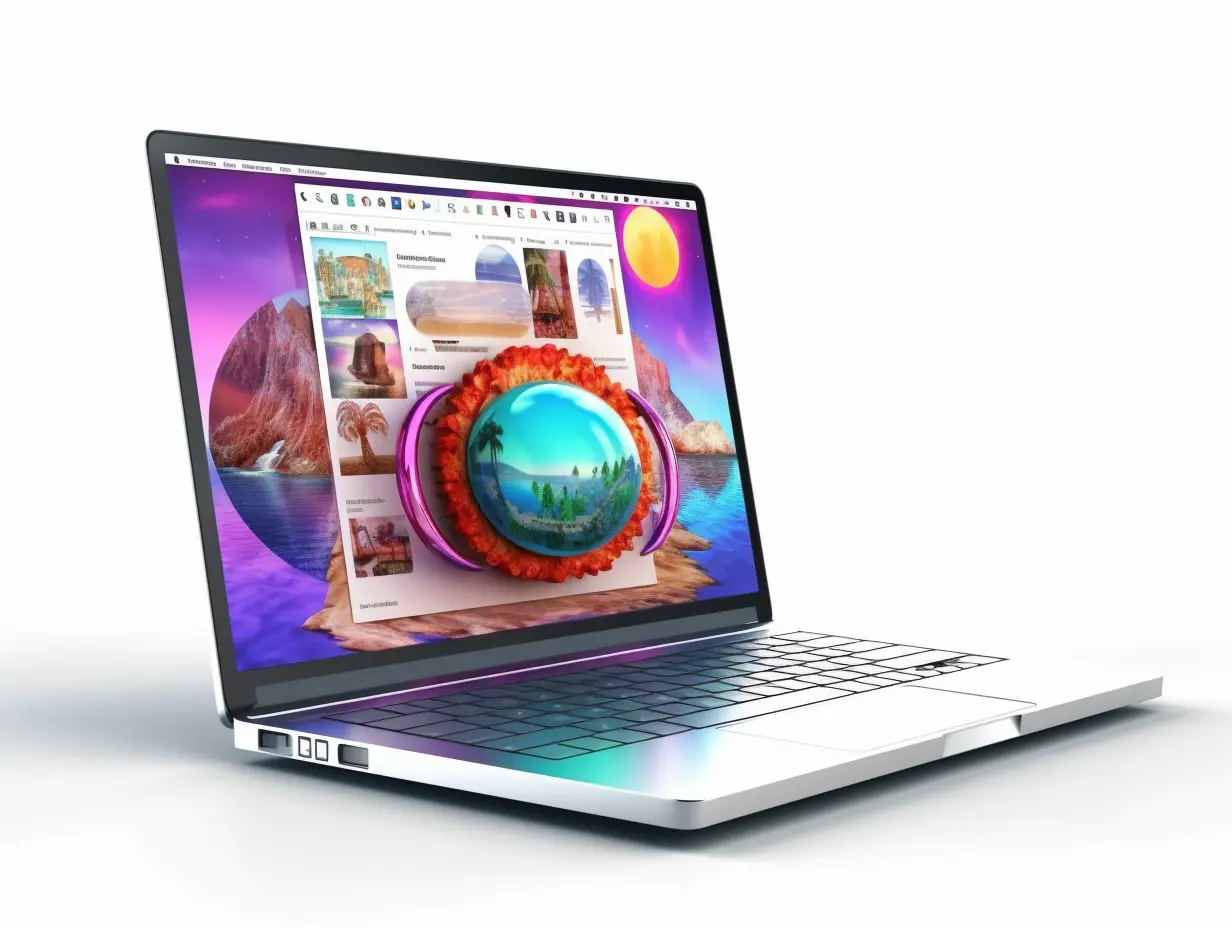 When it comes to bringing more traffic to your website there are 3 general approaches – online organic, online paid and offline. Let's start with the one we cannot really help with – offline. This would involve advertising your website in general media, such as TV, radio, leaflets, newspapers etc. It's not really something you would typically do, but those types of visits are what's called direct visits – where the website visitor types in the website address and comes directly to your website. The next type of visit is online – and we divide this into multiple categories based on where the visitor came from, these are mainly social media, organic, and paid. Social Media is basically any post on social media pages such as Facebook, Instagram, Twitter that has a link to your website that people have clicked on. There's also the option of paid social media, where you for example paid Facebook to sponsor your post to increase it's reach but we won't focus on those here. The next type is visitors arriving via paid online ads. There are plenty of choices when it comes to sources of paid ads, starting with Google Ads, Bing Ads, advertising on Reddit, Yahoo and many many others. In these cases you usually pay a company for each visitor to your website – each click on the ad. This is a fairly broad topic, and we'll be sure to cover this in another post, but for now let's just agree that this option is the most expensive – you have to pay for each visitor you bring to your website. Which leaves us with the point we wish to cover in this paragraph – organic visitors.
Organic traffic, is basically any visitors to your website that arrive there by searching for a particular keyword in a search engine and arriving at your page by clicking a link usually in Google, Bing or many other search engines. As you know, search engines show you results in an order of what they believe fits your search best in first place. Think about it for a second, when was the last time you actually searched for something and did not click one of the top three results? So, for example, as a business selling candles, you may wish to target everyone who searches for "candles for sale" and get them to land on your website. The process of getting your website to be in the top spots for particular search terms (keywords) is called Search Engine Optimisation – SEO.
Now that we have a brief understanding of how the search engines work, we can focus on what's called an SEO strategy – essentially a plan that's aimed at improving your website's visibility and ranking. At Borders Websites, our SEO Strategy plans outline actions to be taken, their sequence, a rough time frame, the goal to achieve as well as an expected duration of the strategy. In most cases, the ultimate goal of any SEO strategy is to attract more organic traffic to a website, enhance the conversion rate (the rate at which anyone who visits the website converts from a visitor to a customer – simply saying buys something or completes an action you want them to). Conversion usually mean increasing enquiries, phone calls, leads, sales or any other business-specific measures.
So why should you invest time and money into crafting an SEO strategy? First of all, having an SEO strategy is like having a roadmap into next steps of what to do with a website to make that ROI greater. A well executed SEO Strategy provides increased visibility and ranking ensuring highest returns in terms of showing up first in Google and getting more organic traffic. Furthermore, it enhances your domain and page authority, again driving more traffic to your website.
SEO sounds like a dream, so where's the catch? Well there aren't many in cases of well executed campaigns other than the main two – time and time. We're talking about time taken to complete all of the research, implement all of the actions, and work spent on continuing the never-ending ranking battle, but also time that it takes to see the first results. You see, Google has billions of websites to crawl, so they do not check for any changes to your website very often. In fact, on average Google only checks on your website between once a week to once a month for any changes you have made. Therefore this means that you have to spend a lot of time, effort and potentially money when you're paying someone else to do this before you see any return on that investment. And that's mainly where the drawbacks of SEO are located.
So what's a faster shortcut you may ask – you can of course get a lot of profit made through advertising. They are a great way to be shown on top of Google above any organic results, but in some cases can be rather expensive (currently at the time of writing this article, getting an advert shown in first place in Google for the keyword "insurance" is the most expensive, paying up to around $50 per each click on an advert, whether that visitor actually purchases a product or not). With an average CTR (Click through Rate – how often someone clicks on the ad, in comparison to how many people see it) of around 25%, you can expect that if your ad gets shown to a thousand people in one week, and 250 of them click it, at a cost per click of £1 this campaign will cost you around £250 in advertising for that week, whether you make any sales or not. Now I'm not trying to put you off of advertising, but at Borders Websites it's our firm belief that ideally you should implement both SEO strategy to improve conversions and gain a free but long term traffic boost from ranking high in Google for key phrases that matter to your business, all whilst supplementing that growth with advertising to immediately see results. This is something that Borders Websites can definitely help you with – reach out and talk to us to find out more!
Security: Protecting Your Website Design and Your Business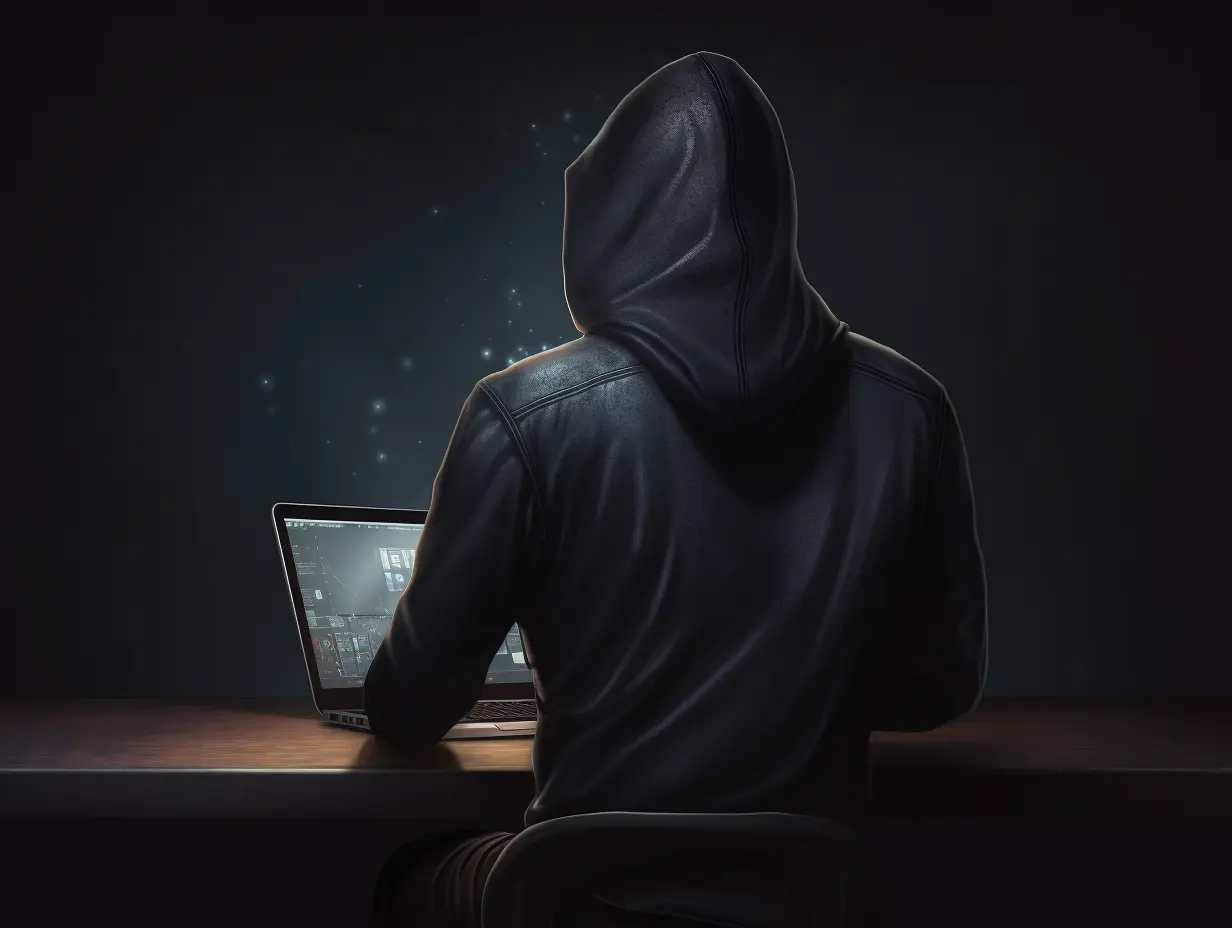 The threat of cyberattacks and website hacking is an unfortunate reality in today's digital landscape. The consequences of a hacked website can be severe, ranging from loss of critical data to damaged reputation and potential legal implications. When a website falls victim to hackers, sensitive customer information, such as personal details and payment data, can be compromised, leading to financial loss and breach of trust. According to a study by the National Cyber Security Alliance, 60% of small businesses that experience a cyber attack go out of business within six months [source: National Cyber Security Alliance]. This statistic highlights the importance of investing in a reliable hosting service with strong security measures to prevent such incidents from occurring. We have actually written an article
The damage extends beyond the immediate financial implications. A hacked website can tarnish a business's reputation, as customers may lose confidence in the company's ability to protect their information. Negative publicity and customer complaints can further erode trust and impact the brand's image in the long run.
Moreover, legal consequences may arise if customer data is compromised, leading to potential lawsuits and regulatory penalties. Businesses must prioritize the implementation of robust security measures to safeguard their websites and customer information. This includes utilizing secure protocols, regularly updating software, and conducting vulnerability assessments and penetration testing.
By taking proactive steps to enhance website security, businesses can minimize the risk of hacking incidents and protect their valuable assets. Investing in robust security measures not only safeguards customer data but also preserves the integrity and trustworthiness of the brand, ensuring a secure and reliable online environment for both the business and its customers.
Borders Websites Design Approach: Putting Your Investment to Work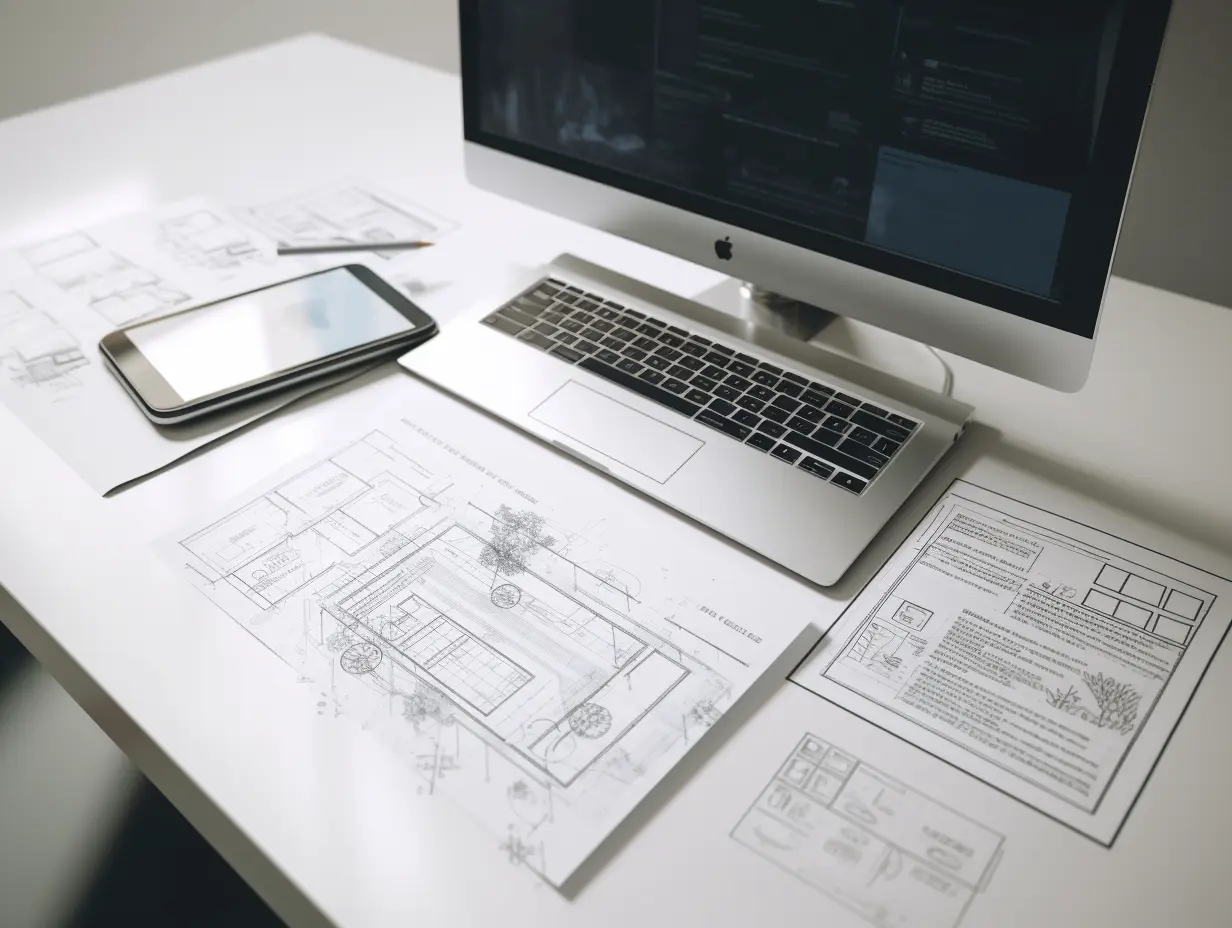 At Borders Websites we begin every website design project by completing either a thorough website audit for existing sites or a discovery session for new businesses needing a website. The aim of these activities is to learn everything about business processes, target audience, what works and what doesn't and create a final product that reflects the best result for our clients.
Once we have a thorough understanding of our client's businesses, we begin with a Target Audience research. This phase involves a deep dive into understanding your audience's needs, behaviours, interests and pain points. The more comprehensive understanding of these elements we have, the more tailored and effective the new website will be for gaining more visitors and conversions to customers, ultimately increasing your sales and ROI. Some of the key questions we ask are:
What problems is your audience trying to solve and how can we present solutions to those problems, attracting them to your website?
What topics spike their interest, guiding us to the type of content we should create to attract them to your website?
What queries is your audience posing, whether on your website, in reviews or on other platforms?
Having an understanding of these key questions means that we create content directly aimed at your target audience. This increases the targetability of your website by your potential clients, ultimately increasing your website traffic and sales. This also means that we can create content that naturally ranks higher in Google, as very often the content that piques the interest of your target audience is also the content that will help you rank highly in Google for those keywords.
Next step we take is to complete Keyword Research. You can probably see how closely related it is to the previous step. We focus on the following three key steps:
Identifying Industry-Specific Keywords: We find the most commonly searched keywords in your industry, market or niche to help create more tailored content.
Identifying Market Gaps: We find any content gaps in the target market, or any areas your competitors may have potentially missed, which offers a competitive advantage.
Analysing Keyword Relevance, Search Volume and Difficulty Score: We combine these three metrics into what we call 'Keyword Worthiness' – a very relevant keyword, with a high search volume and a low difficulty score is worth in the long run.
It is also worth noting the Keyword Value – a high value keyword suggests that this keyword has commercial viability, as advertisers are willing to spend more money per each click for such a term.
Final research step is to perform what we call Competition Analysis. Understanding the tactics your competition employs is highly beneficial to your campaign. Knowing what keywords your competitors' websites target can help you target the same keywords. Knowing what your competitor shares on social media may be a great pointer into finding gaps and opportunities such as topics and content formats to recreate on your website. This also allows to pinpoint topics found earlier that your competition haven't covered yet, giving you an advantage over them.
Finally, at Borders Websites we work with our clients to ensure a continuous cooperation into constantly improving their website design. We offer great audit and research packages to give you the best roadmap for your new project. We then implement that research into creating the most attractive text for your website that will definitely grab the attention of your target audience. We then combine this copy with a website design that is fully technically optimised in order to make sure there are no issues with your website, no problems facing your clients and everything works smoothly. Over the years we have developed multitude of solutions, including automated testing to reduce the risk of a human missing a certain detail.
Borders Websites can also offer to host your website with our tailored hosting and maintenance solutions to ensure very high uptime, and keeping your website secure, up-to-date and functional 24/7, 365 days a year. Since January 2021 we have achieved an average of 99.67% uptime for all of our clients – this means that on average each of the websites we have been hosting for our clients has only been down for a total of 17 minutes over the last 2 and a half years (occasionally we have to shutdown a website to perform maintenance – and this maintenance time is included in those 17 minutes!). We have also developed our own in-house solutions to ensuring that the most demanding clients can achieve 100% uptime through redundancy in every aspect of keeping your website running.
Once the website is running, we can offer our clients care plans and website maintenance packages, to make sure updating their website is taken care of. We offer customer support 5 days of the week, and technical support 24/7 in case of server downtime. Whenever required, we are also happy to sign contracts with specific SLA (Service Level Agreements) guaranteeing certain response times and availabilities to meet your most demanding needs.
Even here, our journey does not finish. At Borders Websites, we also offer consulting services to always be available to answer any questions, offer assistance completing any task, improve your website design or simply provide guidance to our clients on what next steps to take throughout your internet journey.
We also provide various ongoing packages, from being available to create custom website content, social media content creation, custom development to SEO work. We have our own custom made DIY SEO Platform that we provide to our clients starting from £60 per month, where we provide you with DIY actions you can complete to improve your website ranking. These actions come with detailed guidance so that you are fully covered.
So no matter what your needs are, know that with Borders Websites you are fully covered and our knowledgeable staff will be sure to guide you at every step of your internet journey.
Interested in what we can offer? Reach out for an informal chat on how Borders Websites can help you improve your website design and your online image today!
Read More Articles from these categories: